Successful results, continuous references, and tons of customer testimonials speak in abundance about the professionalism and quality we deliver in our projects as one of the trusted companies in Dubai.
Our fit-out works include the following:
Fire Alarm System
Fire Fighting System
Voice Evacuation System
Central Battery System
Fire Suppression System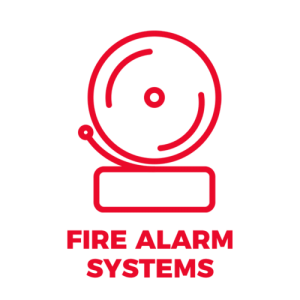 We ensure accuracy and precision in our installation works. Our expert technical managers and service technicians ensure strict compliance of the fit-out projects as per the policies and regulations issued by the National Fire Protection Association. When it comes to implementing a fire protection system, Fire alarm companies in Dubai follow strict standards set by the Dubai Civil Defense.
With the latest fire alarm system in the UAE, we aim at eliminating all the possible risks and damages by installing fire suppression systems, emergency and exit lights, fire alarms, smoke detectors, panels, sprinklers, fire hoses, and extinguishers, etc.